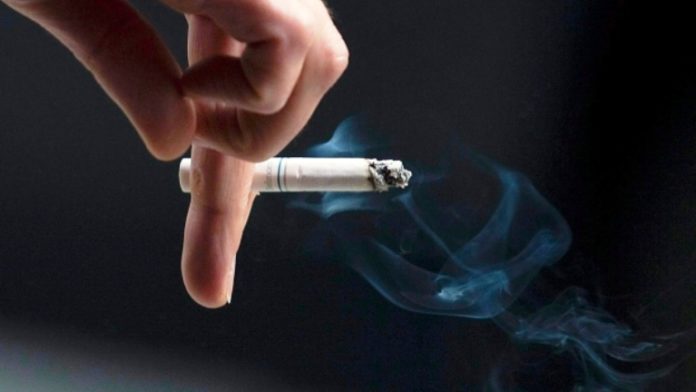 According to a report published by the Centres for Disease Control and Prevention (CDC), since the time they first started keeping records of smokers in the United States, this year's numbers in the latest census have shown the most significant drop in the number of people smoking cigarettes.
The organisation also says that the drop in the number of people who smoked from 2005 to 2015 has fallen from twenty percent to a staggering fifteen percent. These numbers were not targeted to a specific race or age, with the CDC claiming that the decrease in smoking preferences has been visible across all age groups, races, and in many different parts of the United States.
Eleven years ago, the number of smokers was more than forty-five million. However, when last year's research was conducted, it showed that numbers had dropped down more than eight percent. The report also suggested that in 2005, more than twenty-four percent of the male population smoked, and according to the latest analysis, the numbers have dropped by nine percent, resulting in only fifteen percent of the male population now smoking.
Astonishingly, the highest decline was seen in the younger age group. The report also stated that more than ten percent of the eighteen to twenty-four-year-olds were still smoking, and that more than eighteen percent aged from twenty-five to their mid-forties were also still smoking cigarettes.
Researchers also suggested that the more educated people were, the less they smoked.   More than thirty percent of students with less than a high school education were smokers, while only twenty percent of students with a high school certificate, smoked. In addition, seven percent of students with an undergraduate degree were smokers, while seven percent of students who had a postgraduate degree, smoked.
Furthermore, according to the CDC, smoking was seen more favourable amongst the poor families and neighbourhoods, and the results were different in every state. While the numbers were below fourteen percent for the eastern parts of the United States, the numbers were up in the west. As for the Midwest, there was more than nineteen percent smoking, while the numbers dropped by two percent when compared to the southern parts of the United States.
Dr Brian King, the Deputy Director for Research Translation at the Office on Smoking and Health at the CDC, proudly states that he and his team are happy with the results in reduced smoking, given that it is one of the leading causes of death in the United States. He further added that there's still more work to be done in this field, saying that one of the other ways to stop people from smoking is to increase the price of the cigarettes and approach media forums for their support in discouraging people to smoke.
Sources: The Mind Unleashed, Centers for Disease Control and Prevention, CNN, Health Day